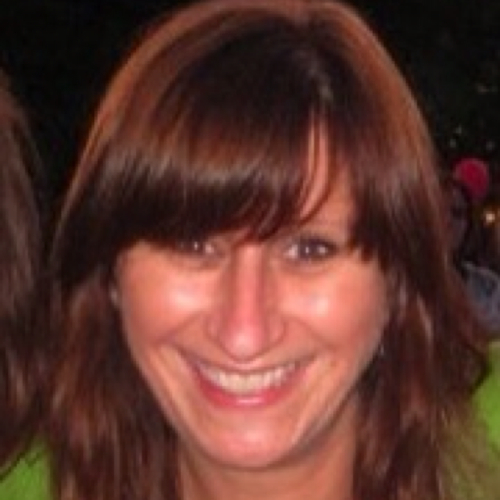 I was invited to deliver two Masterclasses on the idea behind my book Rocking Your Role by the Institute of Leadership & Management (ILM) earlier in the year. This was a challenge for me as my book is firmly targeted at women, but I was to extend it to a wider audience. Thankfully men are having many of the same challenges as women when it come to juggling many roles, combating overwhelm and getting the balance in their life right and so found the Masterclass just as valuable. I interviewed Liz Pemberton about the insights she took away from the Masterclass.

Tell me a bit about yourself
I am a married mother of two daughters; one who is working and the other at University. I live in Surrey and work full time managing a national team of technical consultants for a technology company. I am currently progressing through the ILM level 7 executive coaching programme and loving it. I had a couple of months out of the workplace last year, which I devoted to dog-walking, seeing family and friends and doing a spot of home-improvement. Having that time out gave me a different perspective on what's really important. When I went back to work I vowed that I never again wanted to hear myself say I was too busy for the people I care about.
What attracted you to the ILM Rocking Your Role in Work and Life Masterclass?
I saw the event advertised when I was doing some coaching research for my qualification and it really appealed to me, both personally and thinking about how I can have a positive impact on how my team feels about their role.
What were the highlights of the event for you?
Learning about your background and the decisions you had made, which I found inspiring. Working in pairs and the wider group to being the whole subject to life. Remembering that we should be thankful for all that has been done rather than focus on what remains to be done.
What insights did you receive?
The characteristics of people who are rocking their role…
They face challenges
They have choices
They choose a perspective
They let go of assumptions
They listen as well as talking
They have fun and relax
They focus on well-being
They share knowledge and expertise
These are all characteristics I want to display.
I learned things about myself from the workshop such as I want to make a positive impact. I have also reflected and realised that one of the core values I respect in others and would want to be remembered for is 'generosity' and by that I mean a generosity of spirit and of time, attention, listening, supporting, guiding – not just money.
What does Rocking Your Role in Work & Life mean to you?
It means all of those aspects of generosity that I've just described; it means feeling calm and present; it means being true to myself, it means having an open mind and not forming judgmental assumptions, it means balancing my time and attention between family and friends and doing right by my employer and my team. It means making a positive impact to anyone I interact with.
What advice would you give to anyone looking to improve the balance in their life?
100% find a coach. It is through the ILM coaching course and The performance coach (TPC) that I have experienced being really listened to, and receiving coaching support. I'm a big fan of the 'thinking partnership' and believe that higher quality thinking leads to better quality decisions. Coaching others has also helped me to focus and strive to really pay attention to others.
I would also recommend surrounding yourself with like-minded people who can provide energy as much as they might sometimes need a top-up.
Take time out to think, to provide a different and more objective perspective when things get tough.
What would you add to Liz's List?
You can find 50 Tips on Rocking Your Role in Work & Life here
Jenny Garrett, Award Winning Executive Coach, founder of Reflexion Associates, a leadership and coaching consultancy and author or Rocking Your Role – the how to guide to success for female breadwinners. Find out more about her at rockingyourrole.com